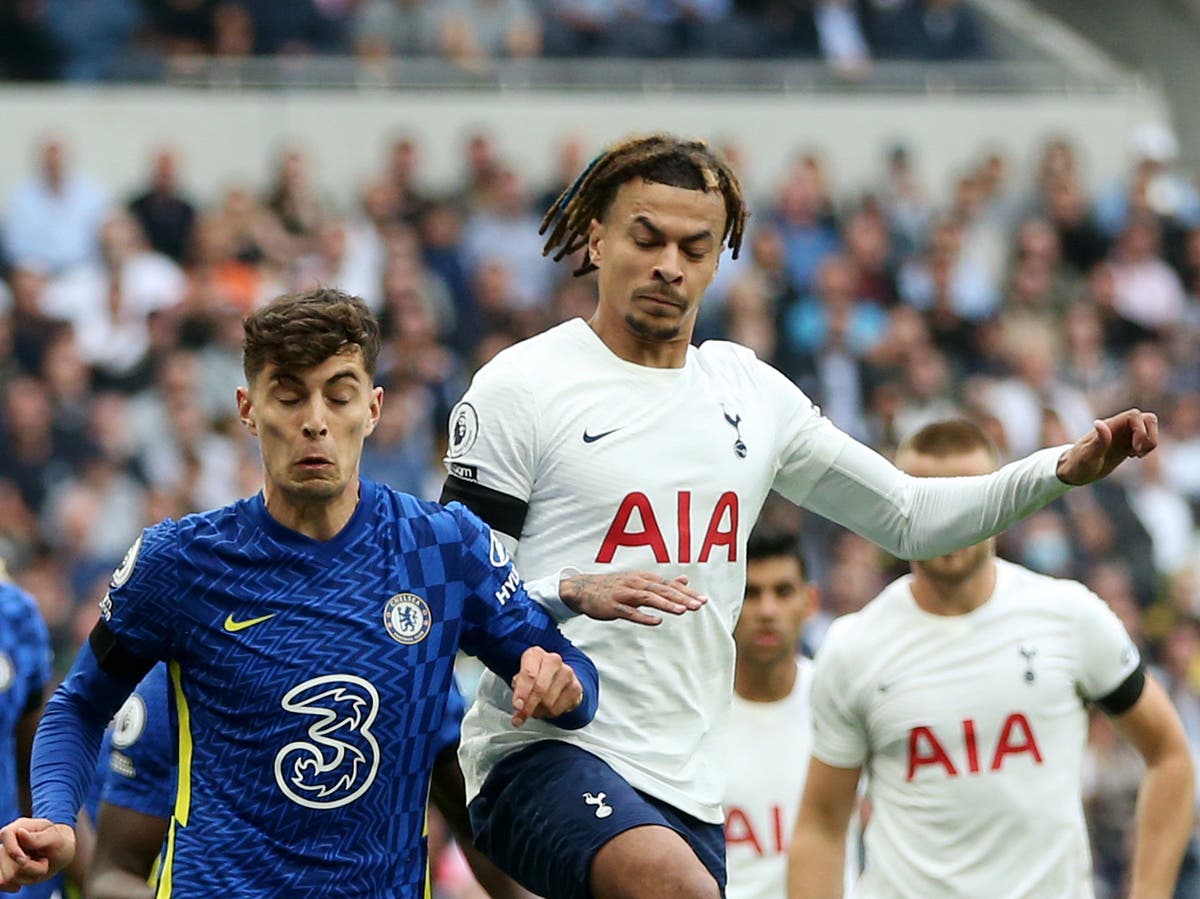 Follow all the action live from the Tottenham Hotspur Stadium
Tuchel hopeful Rudiger can agree contract extension with Chelsea
Follow all the action as Tottenham Hotspur host rivals Chelsea in the Premier League this afternoon.
Nuno Espirito Santo's side sat top of the table heading into the international break but have lost momentum alarmingly in the last week. Their perfect start to the season came to a crashing halt against Crystal Palace last weekend, when Japhet Tanganga's red card cued a 3-0 thrashing at Selhurst Park. That result was followed by an unconvincing 2-2 draw against Rennes in the Europa Conference League, during which both Lucas Moura and Steven Bergwijn suffered injuries.
Chelsea, however, are hardly suffering from a shortage of confidence. Thomas Tuchel's side have only dropped two points so far this season, in a fiery clash against Liverpool, and opened their Champions League campaign with victory over Zenit during the week. What's more, Romelu Lukaku is in seemingly unstoppable form, having scored four goals in as many appearances since sealing his return to west London. The Blues have history on their side, too, having lost just one of their last seven meetings with Spurs.
Follow all the action below.
1632067834
Tottenham 0 – 0 Chelsea
36 mins: Hugo Lloris launches a long ball up to Son Heung-min but bounces off him under pressure from Thiago Silva and there's nobody close by to pick up the loose ball in midfield.
Spurs are trying to target Thiago Silva one-on-one with Son so far the Chelsea centre-back has been up to the task.
Michael Jones
19 September 2021 17:10
1632067533
Tottenham 0 – 0 Chelsea
33 mins: The Spurs fans don't like that. Pierre-Emile Hojbjerg releases the ball in the middle of the pitch but Mount has a nibble after the ball has gone. Hojbjerg goes down and wins a free kick.
Spurs send it up to Lo Celso who slots a lovely ball into the right side of the box. Son beats Alonso to the ball as Kepa Arrizabalaga comes flying off his line. Son gets there first and pokes it at goal only for Kepa to get a hand to it and stop the shot.
Michael Jones
19 September 2021 17:05
1632067352
Tottenham 0 – 0 Chelsea
30 mins: Dier does well again up against Lukaku. Alonso wins the ball off Emerson high up the pitch. Tottenham think their right-back has been fouled but play goes on. Alonso floats a decent cross into the middle but Dier beats Lukaku in the air and manages to work it clear for Spurs.
Michael Jones
19 September 2021 17:02
1632067067
Tottenham 0 – 0 Chelsea
27 mins: Chelsea are starting to find a foothold in the game now. Lukaku is getting plenty of service and this time he holds the ball up on the edge of the box before laying it off to Andreas Christensen. Alonso makes a run into the left side of the box but Christensen checks right and smokes a shot over the crossbar!
Michael Jones
19 September 2021 16:57
1632066980
Tottenham 0 – 0 Chelsea
24 mins: Marcos Alonso swings a cross over the top of Lukaku but Reguilon can't bring it under control and Azpilicueta gets to the loose ball. He fires it back into the area but Eric Dier squeezes in front of the Chelsea striker and boots the ball clear.
Michael Jones
19 September 2021 16:56
1632066745
Tottenham 0 – 0 Chelsea
21 mins: Tottenham are causing some real problems. They break down the left after Dele Alli slips a pass round the corner into Sergio Reguilon. He delivers the ball into the box but a back-tracking Antonio Rudiger manages to clear the danger.
Michael Jones
19 September 2021 16:52
1632066563
Tottenham 0 – 0 Chelsea
18 mins: Tottenham have been impressive so far. They're pressing Chelsea high up the pitch and making it difficult for the Blues to play through them.
A quick free kick is flicked over the defence and almost drops to Kane in the box but he's met by Thiago Silva who knocks it out for a corner.
Michael Jones
19 September 2021 16:49
1632066424
Tottenham 0 – 0 Chelsea
15 mins: Chance! Chelsea should do better here! The Blues break on the counter as Lukuku plays Mason Mount in behind. He drives itno the box and returns it to Lukaku. Everyone expects him to shoot but he gives it back to Mount who's tackled before getting a shot away.
Michael Jones
19 September 2021 16:47
1632066288
Tottenham 0 – 0 Chelsea
12 mins: Mateo Kovacic collides into Emerson Royal and clatters him in the face as both players fall to the ground. It's a completely unintentional incident but Emerson's taken a foot to the face there and the game stops to make sure he's okay.
Michael Jones
19 September 2021 16:44
1632066175
Tottenham 0 – 0 Chelsea
9 mins: Chelsea get a reprieve from the constant Spurs pressure by working the ball out to Marcos Alonso on the left side. He brings it up the pitch and links up with Kai Havertz to keep Chelsea in control of the ball.
They switch the play out to Cesar Azpilicueta on the right side and he knocks the ball into the box. Havertz attempts to volley it into the back of the net but skews the chance wide.
Michael Jones
19 September 2021 16:42