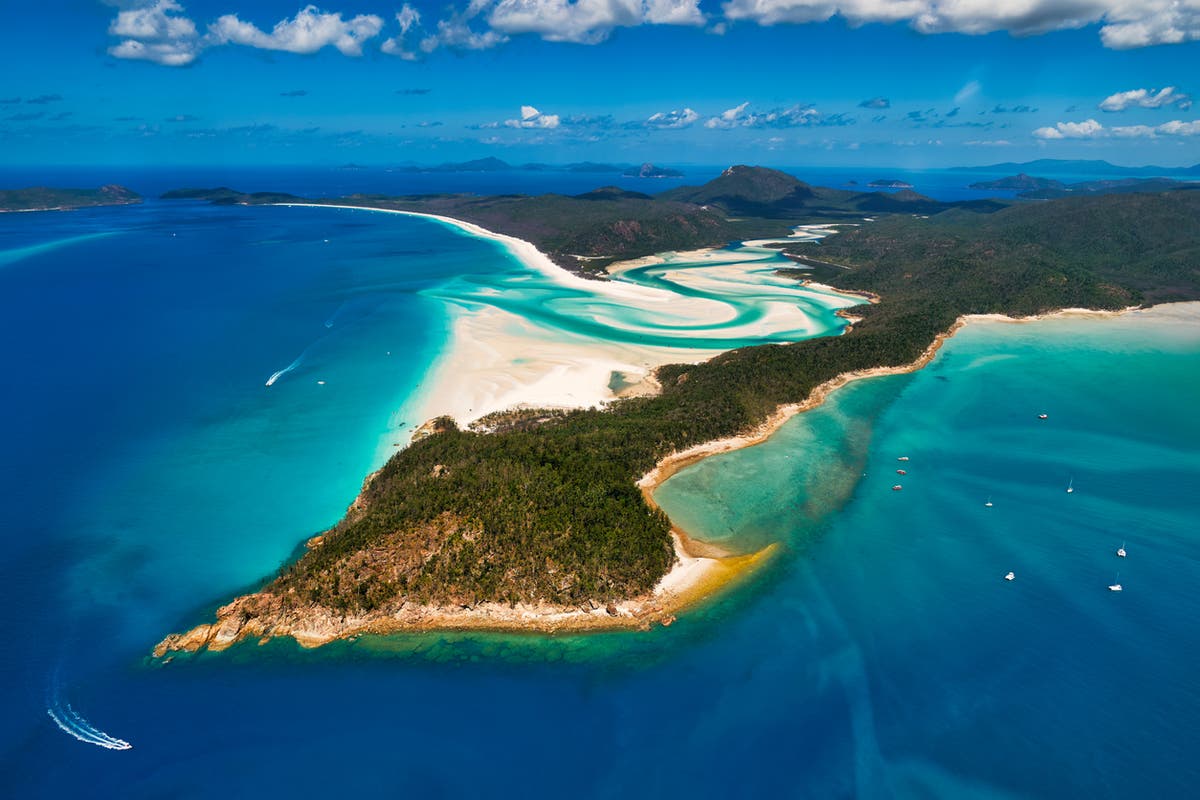 After one of the world's strictest Covid policies, Australia is reopening to vaccinated foreign visitors
Australia has reopened its borders to the first wave of fully vaccinated visitors after nearly two years of tight border restrictions.
The first arrivals, on a Japan Airlines flight from Tokyo and a Qantas flight from Los Angeles, touched down just after 6am on Monday.
It is the first time people have been able to visit from anywhere in the world since March 2020.
The country's Department for Home Affairs announced: "From 21 February 2022, all fully vaccinated visa holders can travel to Australia without a travel exemption."
But individual state rules for arrival – even from neighbouring states – differ widely, meaning travel is still complex.
Western Australia, the largest Australian state, will follow – admitting tourists, family visitors and business travellers from 3 March.
The state has pursued an isolationist policy for many months – not merely keeping out overseas travellers, but also closing its frontiers to people from other Australian states.
The Independent's travel correspondent, Simon Calder, was on the first foreign flight to arrive is sharing all of the latest updates and news as this new era of Australian tourism begins.
Follow the latest updates below.
1645397593
"It's been so quiet – we miss them dreadfully"
Sydney's waterfront is quiet, and the businesses depending on tourism are hoping their fortunes will change.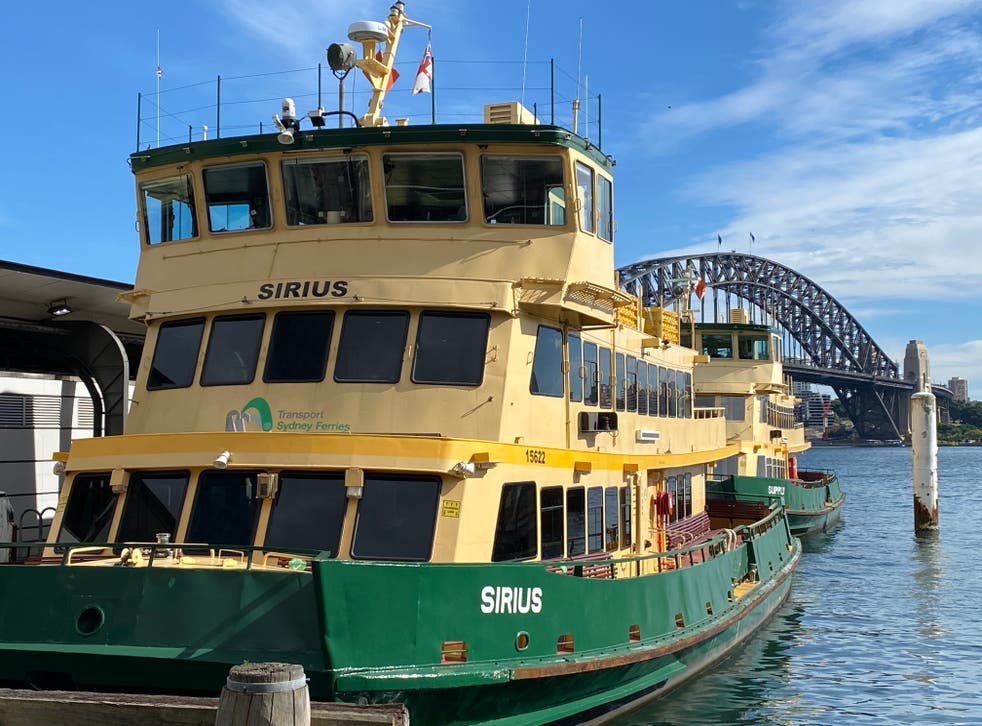 "Terrible, terrible." Michelle Roche, who runs the City Extra cafe on Sydney's Circular Quay, sums up the damage the international travel ban has done to her business. "This used to be all packed with people just walking around," she says, gesturing at an empty patio with views of the Harbour Bridge.
"People used to come here with their luggage for coffee straight off the planes. As you can there's nobody here.
"It's been so quiet – we miss them dreadfully.
"Very hard to find staff – we used to have a lot of students, people on [working] holiday visas. They were like our lifeline staff.
"We're praying everybody comes for a holiday, and comes back down to the quay and enjoys this beautiful city.
"This is just day one, and we're in the middle of a train strike, so today's not started off good, but we're hopeful.
"We'd love the cruises to come back next."
Simon Calder
20 February 2022 22:53
1645396611
New South Wales and Queensland are top Australian states for returning visitors, says Trailfinders
The leading travel firm, Trailfinders, says its phones are "ringing off the hook" to its 750 consultants, as Australia opens up to fully vaccinated visitors.
The London-based company has booked travellers to all six Australian states and two territories. New South Wales is the most popular, but Queensland follows closely in second place for bookings.
Those states, plus Victoria, Tasmania, South Australia, Northern Territory and the Australian Capital Territory (Canberra) have opened to visitors on Monday 21 February.
Western Australia opens to the world on 3 March.
While people with family in Australia are seeking to book as soon as possible, Trailfinders says the most heavily booked months for leisure travellers are the final three months of this year: October, November and December 2022.
British Airways is set to resume flights to Sydney via Singapore at the end of March 2022.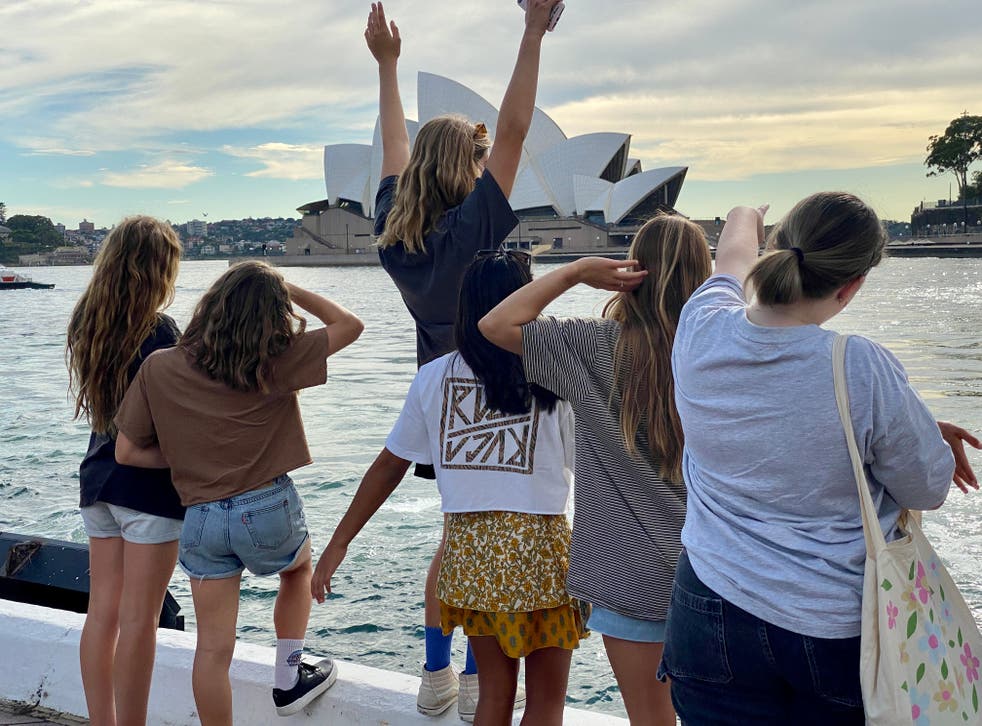 Simon Calder
20 February 2022 22:36
1645395628
Vegemite and cuddly koalas greet first passengers to touch down in Sydney
Passengers arriving at Sydney airport on Japan Airlines from Tokyo and Qantas from Los Angeles were greeted by a scrum of journalists, camera crews and well-wishers – with tourism officials handing out cuddly koala toys and beach lifeguards giving away Vegemite.
A nation that put up a big "keep out" sign almost two years ago is open again – at least most of it – and the Australians are celebrating.
But after the chaos inside the international airport terminal, more chaos ensued outside. Rail workers have gone on strike, and as a result there are no airport express trains, a scrum for taxis and gridlock on the roads.
You can read the full article here.
Simon Calder
20 February 2022 22:20
1645394463
Getting all the paperwork prepared is the tough part – immigration took around three minutes. All you need to know.
Australia (or most of it) may be open, but the paperwork needed is considerable.
Getting the free "eVisitor" visa for Australia is simple – it takes minutes.
But everything after that is complex. Even buying a ticket is a tricky business.Unless you're on one of the rare and rather expensive direct flights on Qantas, you have to work out where you can change planes without triggering the need for extra tests – such as Singapore – or where connecting passengers are banned, as in Hong Kong.
Also, you run the risk that the rules may change suddenly before you go. Accordingly, I bought my ticket on the afternoon before I travelled.
Having booked a flight, your problems are only just beginning. Before travelling to the airport you must sort out the bureaucracy. You will need:
a copy of your vaccination certificate, including any boosters
proof of a negative Covid-19 test in the 24 hours before departure
everything uploaded to a complex Digital Passenger Declaration for Australia
All of these were carefully checked at Heathrow, but not at the intermediate stop in Tokyo – nor on arrival in Sydney.
Passport control and customs was extremely swift – about three minutes, including using one of the many automated kiosks.
The only "biosecurity" question was a cursory glimpse at my vaccination certificate.
All the details on the opening and how to travel are here.
Simon Calder
20 February 2022 22:01