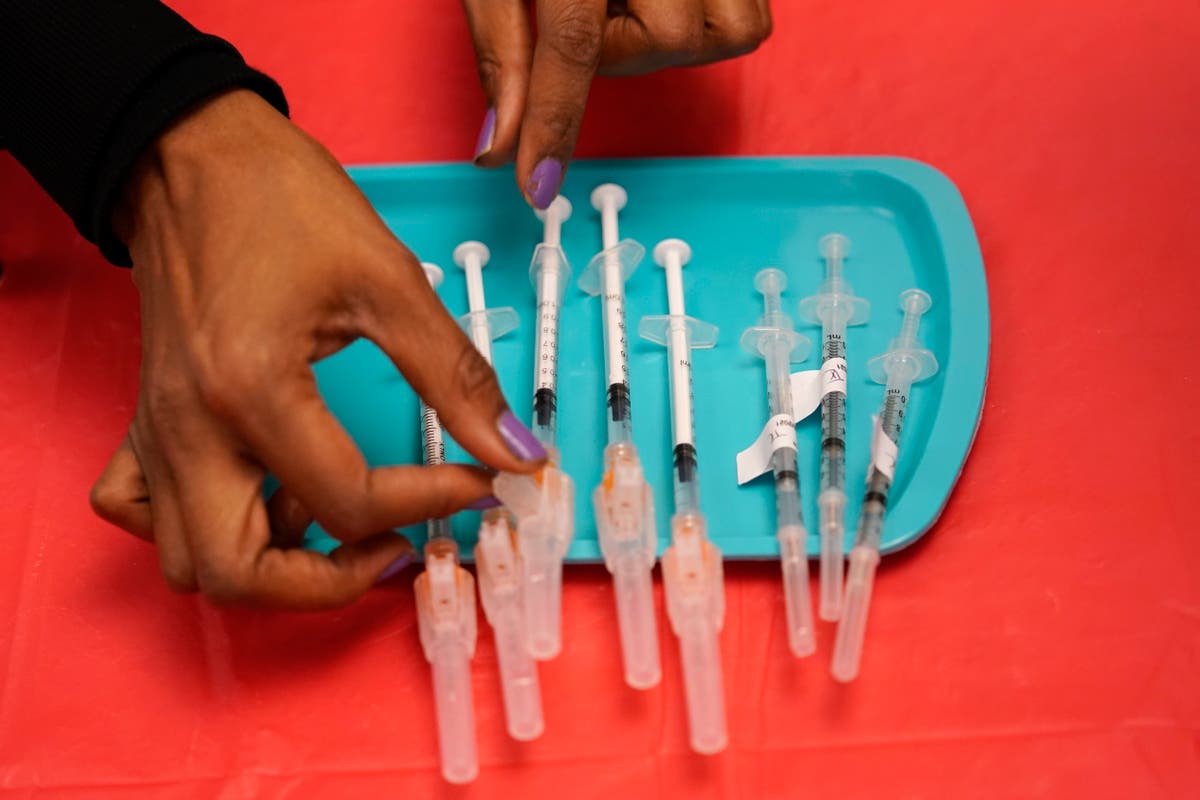 Follow for the latest updates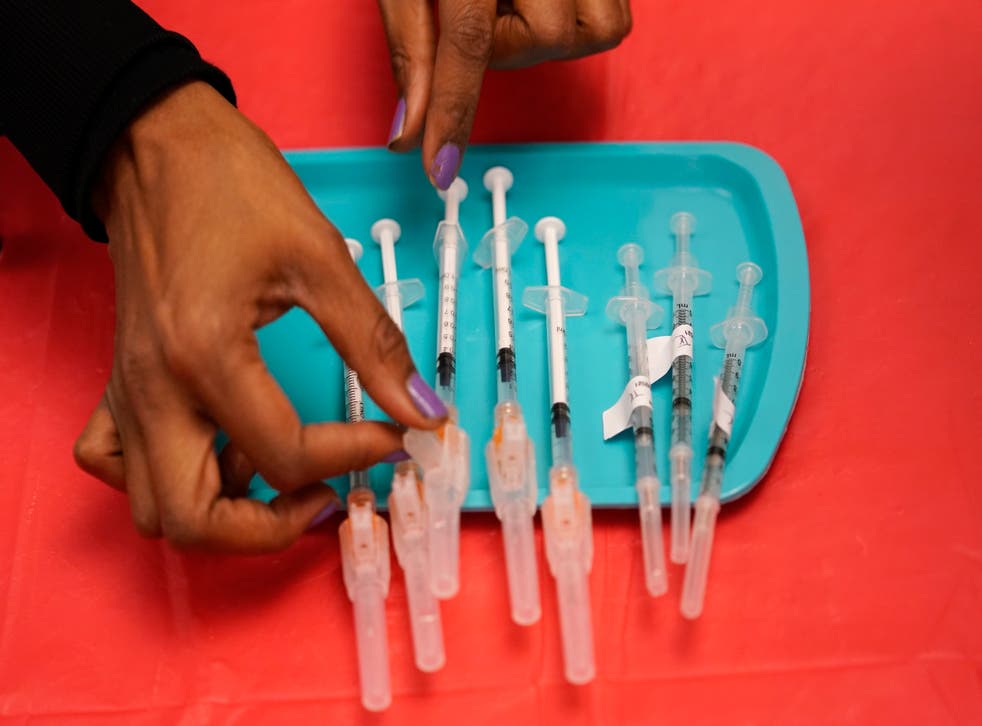 The World Health Organisation (WHO) has warned that the vaccine alone will not be able to lift the world out of the pandemic.
It comes as PM Boris Johnson is urging people eligible for a Covid booster vaccine to get theirs before the winter months.
It comes while those eligible for the third jab have been slow to book their appointments.
Cases have been rising over the past week to between 40,000 and 50,000 new cases per day for the last week – sparking fears for hospitalisation and death rates over the festive season.
WHO spokesperson Margaret Harris told Times Radio: "The problem is focusing on one thing, the vaccine isn't going to get us out of this.
"We really have to do other measures.
"We have got to be serious about not crowding. We have still got to be looking at wearing the masks, when you're indoors particularly."
Senior scientific advisers to the government have told ministers to start preparing for the "rapid deployment" of basic Covid measures such as the return of compulsory mask-wearing and working from home.
Local authorities have urged Downing Street to "act now, rather than later", and unions have warned that "without decisive action now" that the UK will be "sleepwalking into another winter of chaos".
1634988618
Billionaire's companies received up to £6m in furlough money
A billionaire property tycoon claimed up to £6 million in furlough cash during the pandemic through shell companies, it has been reported today.
This is despite John Christodoulou, who has a net worth of more than £2 billion, having said that he "borrowed nothing from the Government during Covid pandemic".
According to The Times, Mr Christodoulou's businesses – Blue Manchester, Blue Liverpool, YFSCR and Octagon Pier – received the cash via the coronavirus job retention scheme from December 2020 to June 2021.
In June, he told an audience at an event that firms which take money from the government were sending the "wrong image".
Mr Christodoulou is not a director nor listed as an owner but the four companies are all controlled by him – the newspaper reported.
Lamiat Sabin
23 October 2021 12:30
1634987718
Councils urge residents to follow stricter rules than the government's
Local councils are telling residents to follow tougher Covid measures while the government resists called to implement Plan B measures to halt the spread of Covid.
Residents in Liverpool, Windsor and Suffolk are among those who have been told by public health teams to follow stricter measures.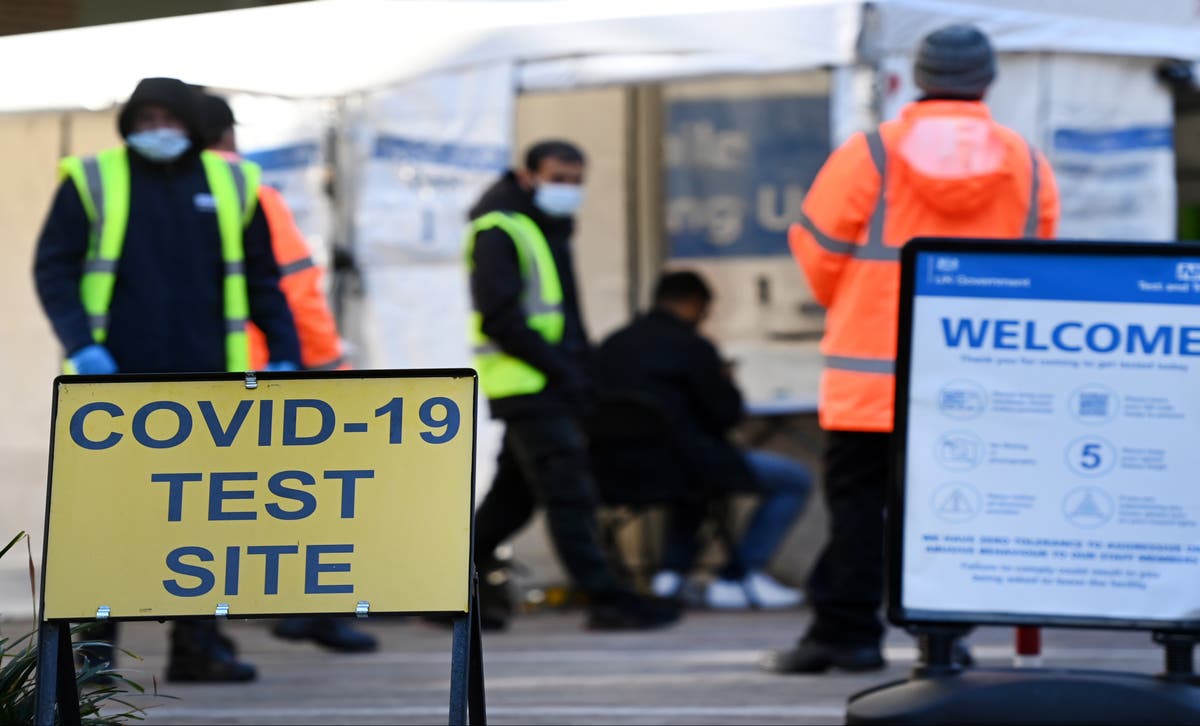 'It is time now we take additional steps locally to prevent a winter crisis,' says one local health official
Lamiat Sabin
23 October 2021 12:15
1634986818
Children in Romania to go on two-week 'firebreak' school holiday
Romania's government is planning to keep children off school for two weeks as part of efforts to lower numbers of Covid cases and deaths.
The authorities are also set to re-introduce a night curfew and make health passes and face masks mandatory for entry to most public venues from Monday.
Weddings and other private events are banned, and the government is also urging employers to send half their staff to work from home.
The measures to be in force for 30 days were approved by the interim government late last night.
Romania reported record numbers of daily Covid deaths and cases this month, and the health system is stretched to breaking point.
The country has the second-lowest coronavirus vaccination rate in the EU, with just over a third of the adult population fully jabbed.
"We are in a disaster situation," deputy Interior Minister Raed Arafat said on Friday.
"We have seen other countries go through this when there wasn't a weapon available, namely the vaccine.
"We are in this situation while having the vaccine, because the majority of us refused to get inoculated. This situation could have been avoided."
Lamiat Sabin
23 October 2021 12:00
1634985918
Russia sees record number of Covid cases and deaths
Russia has reported record levels of Covid-19 infections and deaths.
This comes after President Vladimir Putin ordered Russians to stay away from work between 30 October and 7 November.
The national coronavirus taskforce said today that 1,075 people had died with the virus in the past 24 hours.
A total of 37,678 new infections were recorded.
The daily death toll is about 33 per cent higher than in late September and infection cases have risen by about 70 per cent in the past month.
Only about a third of Russia's 146 million people are vaccinated.
Lamiat Sabin
23 October 2021 11:45
1634984118
Philippines considering whether to put UK on its red list
Another country is considering restriction travel to and from the UK due to concerns over a Delta subvariant of the Covid virus.
The Philippines is mooting whether to put the UK on its "red list" of countries that will have restrictions for travel.
The Philippines' health department said today that officials are looking into placing the UK on the red list, which has the most strict rules for travel, over the spread of the AY 4.2. variant.
It comes after Morocco banned travel to and from the UK for an unspecified time over fears that allowing in travellers from the UK would wreck its own progress in controlling the virus.
The Moroccan government also banned travel to and from Germany and the Netherlands.
Lamiat Sabin
23 October 2021 11:15
1634982318
Wes Streeting self-isolating after testing positive for Covid
Labour MP Wes Streeting has announced that he will be self-isolating until the beginning of November after contracting Covid.
In July, the 38-year-old Ilford North MP announced that he had been declared cancer-free after having undergone an operation to remove one of his kidneys.
Two months prior, Mr Streeting revealed he had been diagnosed with kidney cancer and would be stepping back from frontline politics while he received treatment.
Lamiat Sabin
23 October 2021 10:45
1634981418
'More support needed to prevent homelessness during pandemic'
Some more reaction to the government's announcement of a £65 million fund to help clear rent and bills arrears that up to 4 million households accrued during the pandemic.
The government announced today that vulnerable renters in England who have fallen into arrears will be helped with the support package this winter.
The funding is in addition to a £500m package announced in September to help families struggling to afford food, energy, water and other essentials.
Campaign group Generation Rent said that more funds are needed, especially now that the temporary £20 a week increase in benefits has been scrapped.
Lamiat Sabin
23 October 2021 10:30
1634980518
Will there be another lockdown? Here is everything we know
The daily number of new Covid cases has been between 40,000 and 50,000 for the past week.
Rising hospitalisations and high daily death tolls have also sparked fears over another lockdown.
But is it likely that we will all be forced to go into social hibernation again this winter?
My colleague Joe Sommerlad has the details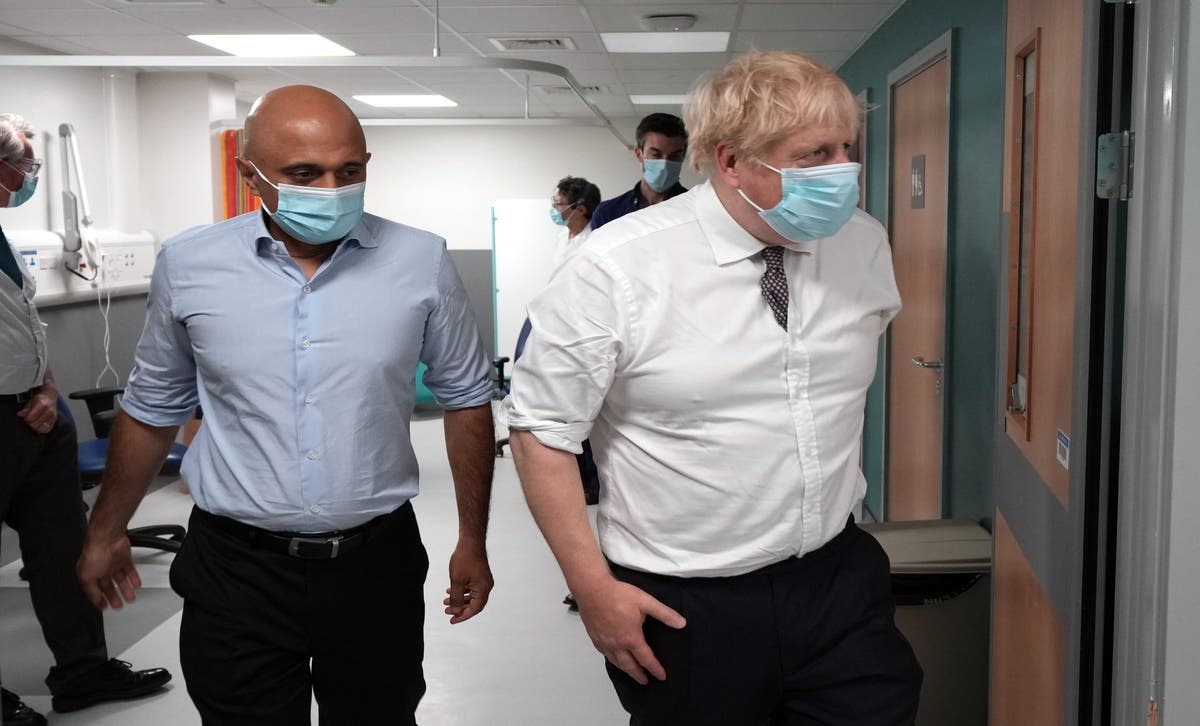 Government reluctant to reimpose restrictions but soaring case numbers provoking concern
Lamiat Sabin
23 October 2021 10:15
1634979618
Government pledges £65m to clear pandemic household arrears
Vulnerable renters in England who have fallen into arrears during the pandemic will be helped with a £65 million support package this winter, the government has announced.
The funding is in addition to a £500m package announced in September to help families struggling to afford food, energy, water and other essentials.
Some 3.8 million households on low incomes are estimated to be in arrears with household bills, according to the Joseph Rowntree Foundation (JRF).
Around 950,000 are thought to be in rent arrears, 1.4m are behind on council tax bills and 1.4m are behind on electricity and gas bills, the foundation said.
JRF findings suggest that a third of households with incomes of £24,752 or less are now in arrears – triple the 11 per cent estimated by a similar study before the pandemic.
Jon Sparkes, chief executive of homelessness charity Crisis, said that the organisation welcomes the funding but that "it is impossible for this funding to meet the demand we face".
He added: "To prevent homelessness in the first place, we desperately need the UK government to ensure that housing benefit covers the true cost of renting by unfreezing the Local Housing Allowance."
Lamiat Sabin
23 October 2021 10:00
1634978718
Public urged to 'not wait for government to change Covid policy'
Prof Openshaw, on BBC Breakfast, has urged people to "take matters into your own hands" over social distancing and mask-wearing ahead of Christmas.
When asked what people should do if they are concerned about the government not yet implementing "Plan B" measures, he said: "I think take matters into your own hands. Don't wait necessarily for government policy.
"I'm very, very reluctant now to go into crowded spaces because I know that roughly one in 60 people in a crowded space are going to have the virus.
"If you can, cycle to work, don't go on public transport.
"I think do everything possible in your control to try to reduce transmission. Don't wait for the government to change policy.
"The sooner we all act, the sooner we can get this transmission rate down, and the greater the prospect of having a Christmas with our families."
Lamiat Sabin
23 October 2021 09:45