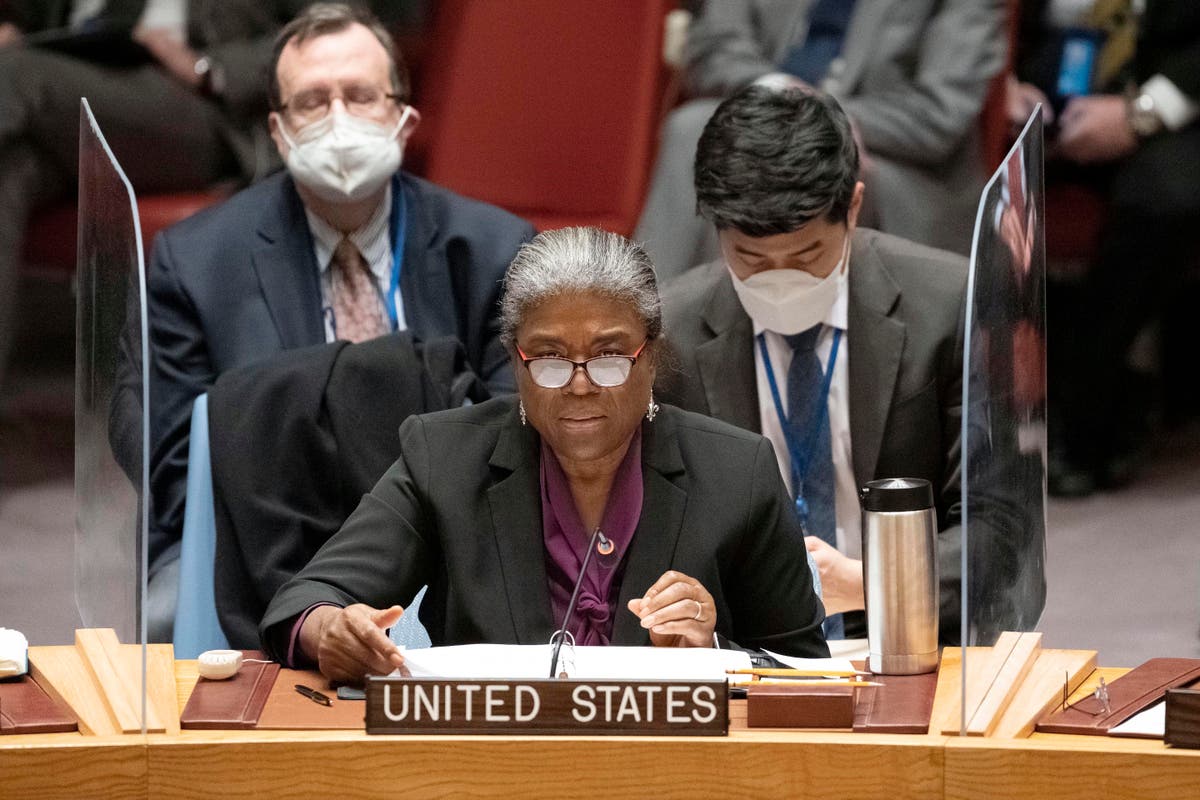 Linda Thomas-Greenfield applauds operators of power station for keeping reactors safe during Russian attack
US ambassador to the United Nations Linda Thomas-Greenfield on Friday told the UN Security Council a "nuclear catastrophe" at Ukraine's Zaporizhzhia power station had only been averted "by the grace of God" and called the attack on the facility "incredibly reckless" and a "dangerous new escalation" in Russia's unprovoked war against Ukraine.
Op Donderdag, Russian forces began shelling the Zaporizhzhia facility — the largest nuclear power generating station in Europe — causing a fire to break out at one of the buildings at the six-reactor complex.
None of the facility's VVR pressurised water reactors — which are housed in heavy concrete pressure vessels that can absorb an impact from a passenger airliner — were damaged in the attack, but the shelling of the facility evoked memories of the 1986 explosion at the now-defunct Chernobyl power station near the deserted town of Pripyat.
Thanks to real-time security video streaming from the facility, people across the world watched in horror as a fire broke out at the plant and Ukrainian firefighters struggled to extinguish it as Russian forces fired at them.
"By the grace of God, the world narrowly averted a nuclear catastrophe last night. We all waited to exhale as we watched the horrific situation unfold in real time," said Ms Thomas-Greenfield, who said she applauded the plant's Ukrainian operators for their ability to keep the plant's reactors in a "safe condition" while under attack.
The US diplomat said Russia's attack on the facility put the plant at "grave risk" and expressed concern that the plant's staff were now working under "extreme duress".
"Russia's attack last night put Europe's largest nuclear power at grave risk. It was incredibly reckless and dangerous, and it threatened the safety of civilians across Russia, Ukraine and Europe," sy het gese.
Ms Thomas-Greenfield also called for Russia to withdraw troops from the site so medical personnel can treat any injured plant workers, and to allow the plant's operators "full access" to the facilities.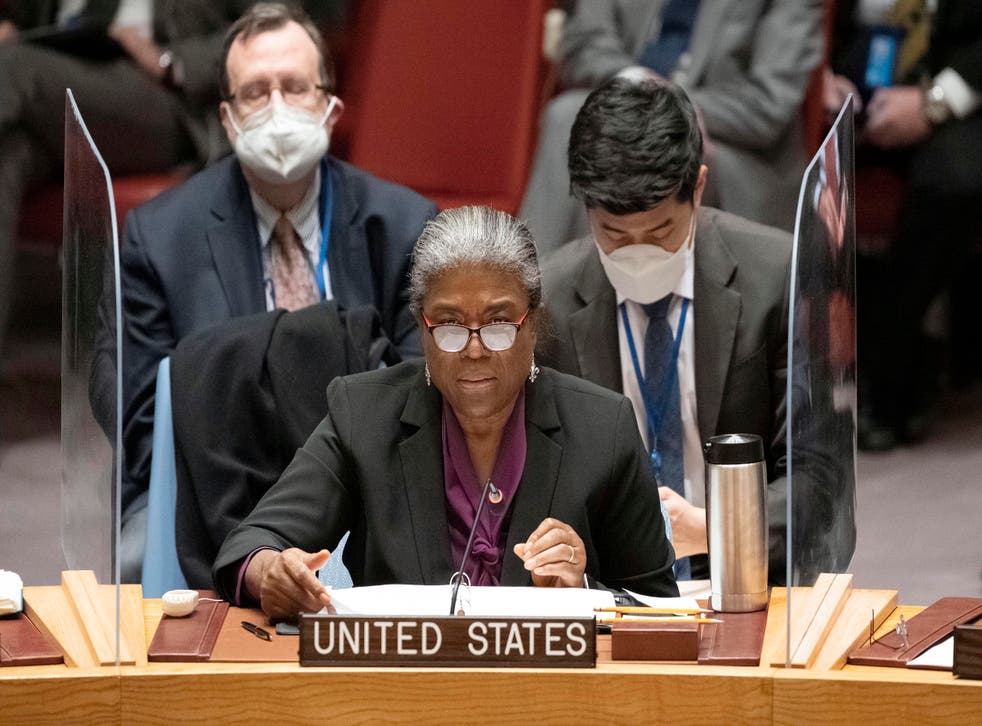 "Ukrainian firefighters and nuclear engineers must have full access to the nuclear facility to assess damage, particularly to water intake piping and mitigate a further deterioration of the situation if needed," sy het gese, adding that nuclear facilities such as Zaporizhzhia "cannot become part" of the conflict between Russia and Ukraine.
Continuing, she said Russia "must" halt any "further use of force" that could put Ukraine's 15 operating nuclear reactors "at further risk" or hinder Ukrainian efforts to ensure the "safety and security" of the country's 37 nuclear facilities — including the Chernobyl facility, which has been under Russian control since last week.
Daarbenewens, Ms Thomas-Greenfield said US officials remain "highly concerned" at reports that Russian military forces occupying the Chernobyl site "have not permitted operators there to have a shift change since last week," calling such behavior "highly irresponsible".
"We've just witnessed a dangerous new escalation that represents a dire threat to all of Europe and the world.," she said. "To my Russian counterparts: This council needs answers — we need to hear you say this won't happen again".