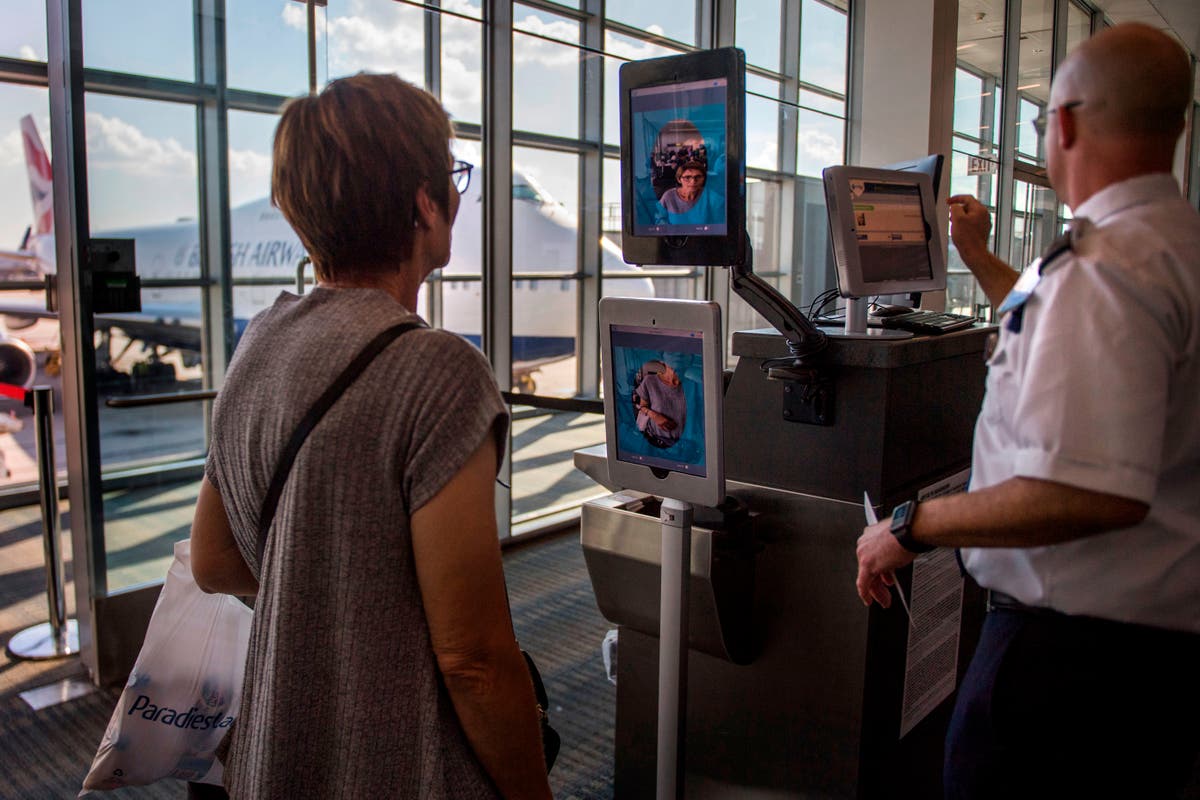 Nearly half of 24 surveyed US agencies reported plans to broaden the use of facial recognition technology by 2023
US federal agencies are planning to expand use of facial recognition systems, according to a report by the Government Accountability Office (GAO) despite continuous backlash over the technology's application for more than a year.
The report, published Tuesday, assessed the use of facial recognition systems by federal agencies, and how they plan to expand the use of the technology in the future.
Eighteen of the 24 surveyed agencies, including the US Departments of Justice, Defense, Education, Housing and Urban Development, reported using facial recognition technology (FRT) for one or more purposes, the GAO report said.
The survey also found that 10 of the agencies plan to broaden their use of the technology by 2023, with two of them investing in its research and development.
While most of the facial recognition systems used by the federal agencies are government owned, the report says six such systems come from commercial vendors like Clearview AI, and Acuant FaceID.
This comes despite a 2019 study by the National Institute of Standards and Technology tested about 190 algorithms from close to 100 facial recognition system developers which found that these tools were likely to falsely identify black and Asian faces ten to 100 times more compared to white faces.
In February, the American Civil Liberties Union (ACLU) and a coalition of more than 40 organisations called on the Biden administration to impose a federal moratorium on the use of facial recognition technology. 
"It disproportionately misidentifies people of color, women, trans people, and other marginalized groups, but its ability to track our movements across space and time would be dangerous even if it worked perfectly," Kate Ruane, senior legislative counsel for the ACLU, had said in a statement.
In an open letter, the coalition called on the Biden administration to take executive action to stop federal government use of the technology "so long as bias pervades these systems and Congress has not acted to authorize the use of the technology in specific circumstances and with sufficient safeguards to protect our privacy interests and prevent harms caused by this dangerous, unregulated technology."
"Multiple Black men have been arrested and incarcerated for crimes they didn't commit after facial recognition technology falsely identified them, and its use will continue to disproportionately harm marginalized communities, especially Black and Brown people," Ms Ruane noted.
Despite these calls for a moratorium, 10 of the 24 surveyed US agencies – The Departments of Agriculture, Commerce, Defense, Homeland Security, Health and Human Services, Interior, Justice, State, Treasury, and Veterans Affairs – plan to implement 17 new facial recognition systems, expanding their use between 2020 and 2023.
Of these 17 US departments, 13 said their new FRT systems will be owned by the federal and local governments while two reported they plan to access Clearview AI, a commercial system, for the first time.
The US-based company which has provided services to a range of organisations, including retailers and financial institutions such as Macy's, Walmart, and Bank of America, came under the scanner in Canada last year for reportedly using its technology to collect images and make facial recognition available to law enforcement for investigations.
Nine of the 24 agencies also reported they were looking to use new federal FRT systems.
One of these government departments said it plans to "pilot the use of FRT to automate the identity verification process at airports for travelers."
Another agency, the U.S. Treasury Inspector General for Tax Administration, reported that it plans to pilot the use of a facial recognition system that can identify images of "persons of interest who may be involved in criminal activity across multiple investigations."
This system, the report noted, would search images in an online storage locker containing evidence such as photos from seized mobile devices, and notify investigators of potential matches of individuals linked to other investigations.
The US State Department also reported plans to use FRT to screen people against passport images, and a repository of suspicious individuals like suspected terrorists attempting to travel through partner countries.
"We don't need facial recognition regulations, we need a full ban. We can't wait for Congress to act, so we are calling on President Biden to issue a moratorium on federal facial recognition," Albert Fox Cahn, the executive director of the Surveillance Technology Oversight Project, had said in a statement in February.