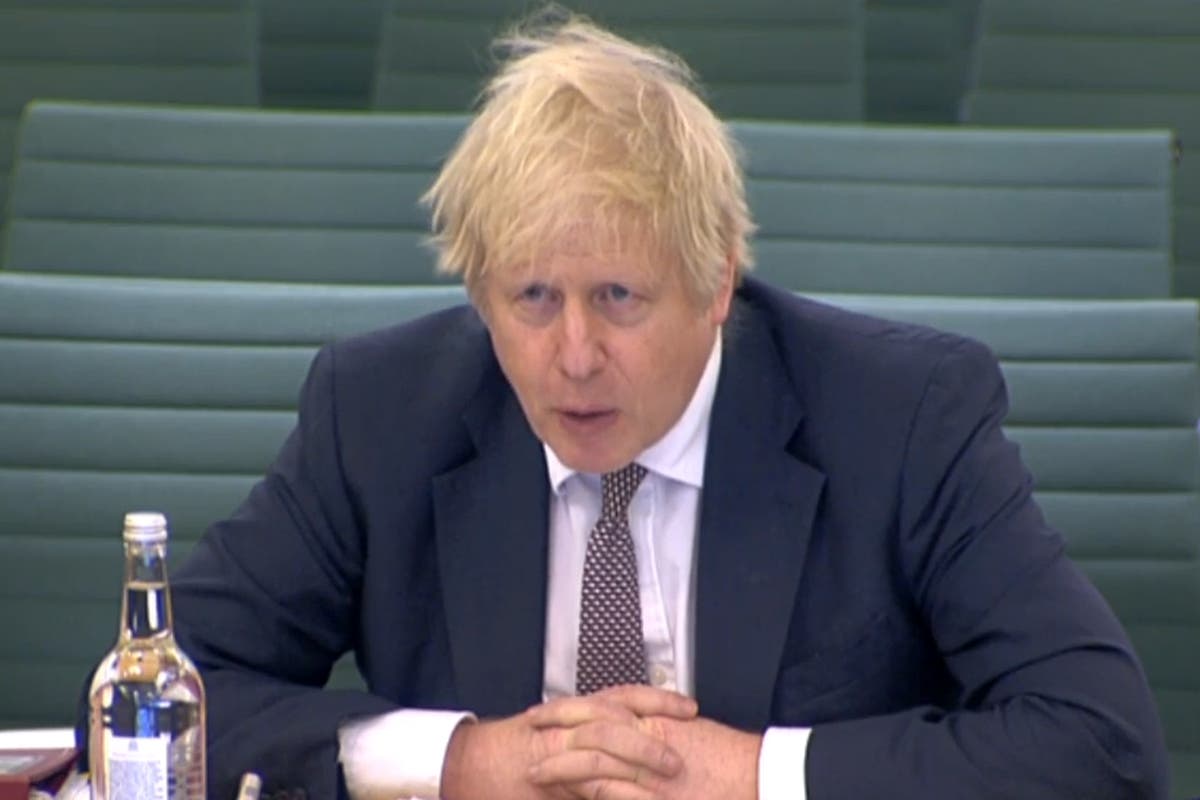 Exclusive: Survey finds concern over 'sleaze' allegations against prime minister
Nearly half of voters associate Boris Johnson with dishonesty and greed, according to a new poll, which found significant levels of concern over recent allegations of "sleaze" against the prime minister.
But the Savanta ComRes survey for The Independent found that doubts over Mr Johnson's character may not harm Conservatives' chances at the ballot box, with anger over sleaze heavily concentrated among opposition voters, while just 14 per cent of Tory supporters said they were less likely to back the party as a result.
The poll contradicts Mr Johnson's repeated claims that voters are not interested in stories about his private contacts with businessmen and the renovation of his Downing Street flat.
Large majorities said they were aware of allegations that he tried to get wealthy donors to pay for the lavish redecoration of the flat he shares with fiancee Carrie Symonds (75 per cent) and claims that he privately said he was ready to see "bodies pile up in their thousands" rather than impose a third lockdown (71 per cent).
UK news in pictures

Show all 52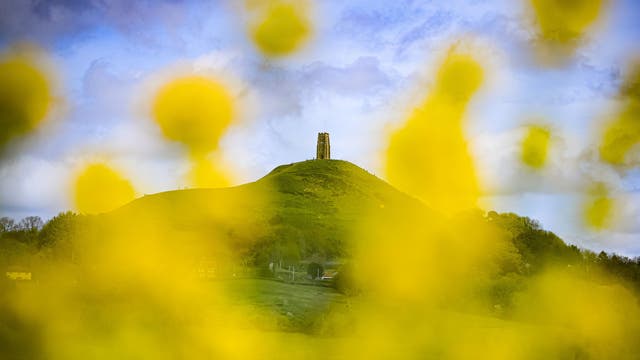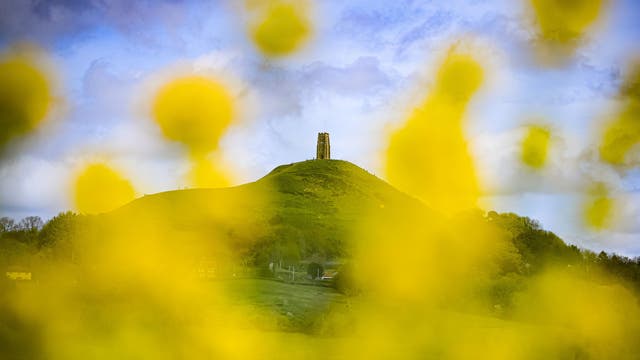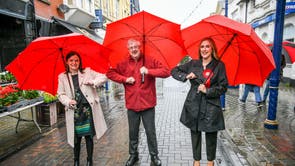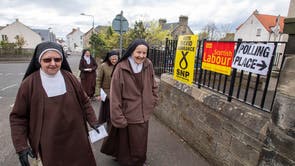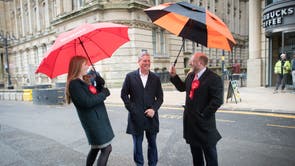 Some 58 per cent found his reported comment concerning – 35 per cent "very concerning" and 23 per cent "quite concerning" – against just 37 per cent who said it was not. And 54 per cent were concerned by reports of the No 11 flat refurbishment, compared to 41 per cent who said they were not. More than half (52 per cent) were concerned about former prime minister David Cameron's private lobbying of ministers on behalf of failed finance company Greensill Capital.
But there were lower levels of unease about Mr Johnson's text messages promising to "fix" tax problems for inventor James Dyson (48 per cent concerned, 44 unconcerned), a donor's gift of a holiday in Mustique for Johnson and Symonds (46-46) and the PM's private exchanges with Saudi Crown Prince Mohammed bin Salman about a bid for Newcastle United football club (42-49).
Savanta ComRes asked whether Mr Johnson and other senior politicians lived up to the so-called Nolan principles for ethical conduct in public life – selflessness, integrity, objectivity, accountability, openness, honesty and leadership – or embodied the negative characteristics of dishonesty, greed, sleaze and corruption.
Strikingly, the most-chosen character traits for Mr Johnson were dishonesty (48 per cent, against 34 per cent saying it did not apply to him), greed (48-35), leadership (46-41), sleaze (46-35) and corruption (44-36).
Leadership was the only Nolan principle which a majority of voters – excluding don't knows – believed was applicable to the prime minister.
The poll suggested that voters think Mr Johnson is falling short on all the other attributes which everyone in public life is supposed to display.
His lowest ratings were for honesty (33-49) and integrity (33-49), followed by openness (33-50), selflessness (34-47), accountability (38-45) and objectivity (39-42).
By comparison, the characteristics most often applied to Labour leader Keir Starmer were accountability (37-32), honesty (37-32), leadership (36-38) and integrity (36-34).
Chancellor Rishi Sunak's most-cited attributes were accountability (46-26), integrity (45-27), honesty (44-28) and openness (44-28), with just 22 per cent considering him sleazy and 24 per cent dishonest.
And the damage done to Mr Cameron's reputation by his private business dealings since leaving 10 Downing Street was reflected in the top character traits attributed to him – greed (50-27), dishonesty (50-27), sleaze (47-29) and corruption (46-28)
Some 32 per cent of voters said that they were less likely to vote Conservative as a result of the rash of sleaze claims in recent weeks.
But on closer examination, it became clear that the allegations are cutting through most strongly with voters who are already pre-disposed to oppose the Tories.
Some 58 per cent of those who voted Labour in the 2019 general election, 68 per cent of SNP supporters and 50 per cent of Lib Dem voters said the sleaze stories made them less likely to consider voting Conservative.
By contrast, the poll suggested that Mr Johnson has little reason to fear an exodus of Tory voters due to sleaze claims, with just 14 per cent saying they were less likely to back the party as a result, 52 per cent saying it made no difference and 30 per cent saying it made them more determined to back the Conservatives.
Savanta ComRes associate director Chris Hopkins explained the apparently contradictory findings of the survey: "On the one hand this poll should be bad news for the Conservatives; contrary to the government's assessment, there is some evidence to suggest that the sleaze stories have cut through, voters do find them concerning and Boris Johnson is not seen to embody the characteristics of someone in public life. 
"However, very few 2019 Conservative voters say that the stories make them less likely to vote Conservative. So, possibly without an electoral alternative, Conservative voters will continue to support the party who, on recent evidence, do not let such stories bother them and continue to be electorally successful."
SNP MP Kirsten Oswald – the party's depute leader at Westminster – pointed to the 42 per cent of Scottish voters who said the allegations made them less likely to back the Tories, compared to just 31 per cent in England.
"The stench of sleaze surrounding this UK Tory government is overpowering – and clearly cutting through in Scotland," said Ms Oswald.
"Whether it is contracts for cronies, donations for decorating or text messages for tax breaks it is time for the Tories to put all their dealings into the public domain and let them be properly investigated.
"There are very serious allegations being levelled at Boris Johnson and his government, including by people who worked closely inside it. SNP MPs have led calls for a full comprehensive public inquiry and that must happen immediately."
Responding to the findings of the poll, a 10 Downing Street spokesperson said: "This government is delivering on the priorities that matter to the people it serves and focused on building back better from the pandemic.
"We've already recruited almost 9,000 of our 20,000 extra police officers to tackle crime, launched a New Plan for Immigration to control our borders and are boosting school funding by £14 billion over three years to improve education for every child."
Savanta ComRes questioned 2,242 British adults between 30 April and 2 May.