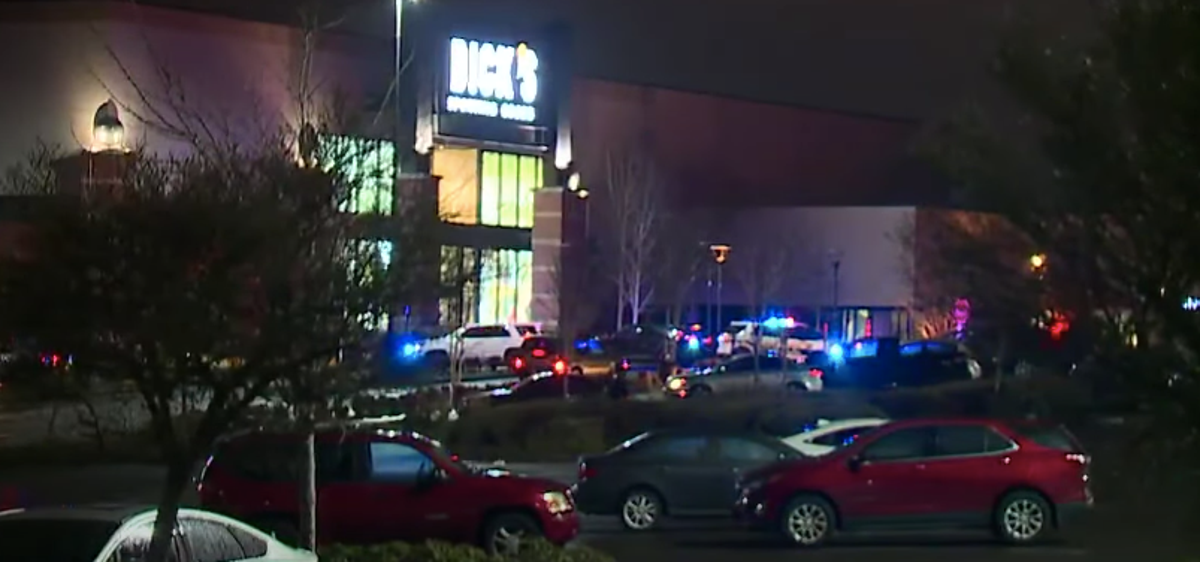 Police says one person shot at Tacoma Mall just after 7pm on Friday
Shots were fired near a food court at the Tacoma Mall in Washington, which immediately went into lockdown on Friday evening.
Police officials said at least one victim was found so far, who was taken to hospital.
Pierce county sheriff sergeant Darren Moss Jr said more than 60 law enforcement officers from Tacoma, Pierce County, Lakewood, Puyallup and the Washington State Patrol are at the scene. "We're sending people inside to do a coordinated search," he added.
Officials said people had called 911 at around 7pm to report multiple shots being fired at the mall.
The Associated Press reported that hundreds of shoppers took shelter inside the mall either at their places or by hiding inside stores.
Videos on social media at the parking lot of the mall showed at least five or six police cars at the spot.
Fredrick Hoskins, who served in the military, was inside the mall shopping with his daughter when he heard the shots. "There was a boom, boom, boom, boom, boom, boom. Maybe like six shots," he told The News Tribune.
Mr Hoskins added that "it sounded like a revolver, and it sounded like one shooter."
The News Tribune newspaper reported that all unaccompanied juveniles in the mall were being brought to the Tacoma Mall Transit Centre in the 2100 block of South 48th Street where guardians could pick them up.
It remains unclear how many people were present at the mall at the time of the shooting.
The Tacoma Mall is the city's largest shopping mall, with more than 100 stores.
There are no suspects in custody yet, police officials said, advising people to stay away from the mall.
This is not the first time the Tacoma Mall has faced a shooting. An earlier shooting took place in the same mall on 20 November 2005. Twenty-year-old Dominick Maldonado had opened fire inside the mall and wounded seven people. He had taken four hostages in a music store, but had surrendered hours later.
The Tacoma Mall shooting was the second one reported from the country on Black Friday. Just hours ago, three people were shot and three others injured at Southpoint Mall in Durham, North Carolina, the day after Thanksgiving.
Durham police chief Patrice Andrews said a 10-year-old was struck by a "bullet ricochet injury" inside the mall. The child's injuries, however, did not appear to be life-threatening, according to the police.