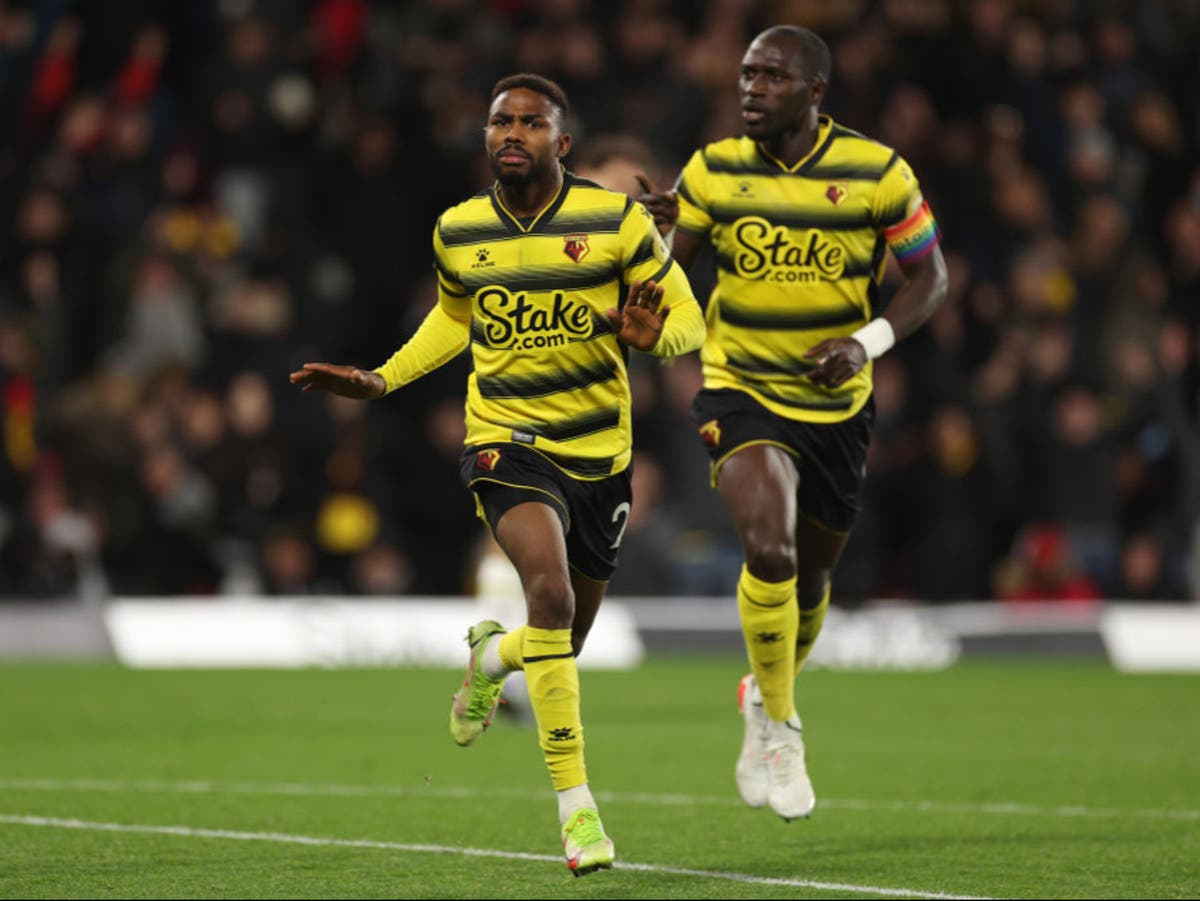 Follow all the action as the Premier League leaders visit Claudio Ranieri's side at Vicarage Road
'Nice award because a team effort' – Tuchel on Chelsea winning Club of the Year
Follow all the action as Watford welcome leaders Chelsea in the Premier League this evening.
With Manchester City and Liverpool also in action tonight, Thomas Tuchel's side will be looking to stay ahead of their rivals in the title race after being held by Manchester United last time out. The Blues looked short in front of goal after dropping points for the second Premier League match in a row at Stamford Bridge, but they could be boosted by the returning Romelu Lukaku at Vicarage Road.
Watford thrashed Manchester United 4-1 on their last home outing but the Hornets were defeated 4-2 by Leicester City on Sunday, as Claudio Ranieri returned to his former club. The Italian manager faces another of his former sides in Chelsea this evening with his team coming into tonight's match just one place above the relegation zone. Both teams are dealing with lengthy injury lists as they enter the hectic winter period. Follow all the latest updates live below:
1638393956
Watford 1-1 Chelsea
58 mins: Chalobah can't continue – it looked like he had pulled his hamstring. Hakim Ziyech is going to come on to replace him.
Jamie Braidwood
1 December 2021 21:25
1638393833
Watford 1-1 Chelsea
54 mins: There's concern for Chelsea as both Mendy and Chalobah go down with injuries.
Jamie Braidwood
1 December 2021 21:23
1638393644
Watford 1-1 Chelsea
49 mins: CLOSE! Good start to the second half from Chelsea. They fly forward through Havertz, who tees up Pulisic. Watford get back well and he is crowded out before Mount sees his shot blocked.
Jamie Braidwood
1 December 2021 21:20
1638393116
KICK-OFF! Watford 1-1 Chelsea
Saul Niguez is removed by Tuchel at the break, with Thiago Silva replacing him.
Both of Saul's Premier Legaue starts have now ended in being taken off at half-time. Ouch.
Jamie Braidwood
1 December 2021 21:11
1638392783
Half time: Watford 1-1 Chelsea
It looks like Thiago Silva could be coming on for Chelsea at the break. There are a number of contenders to be Tuchel's first substitute, given how poorly they have played at times. They've badly missed Reece James on the right wing while the midfield duo of Ruben Loftus-Cheek and Saul Niguez has been overran.
Jamie Braidwood
1 December 2021 21:06
1638392144
HALF-TIME! Watford 1-1 Chelsea
David Coots bring the first half to an end at Vicarage Road, almost an hour and a half after it kicked off.
Play was stopped for an medical emergency in the crowd but the fan was thankfully stabilised before being taken to hospital.
On the pitch, Chelsea took the lead through Mason Mount despite getting off to a sloppy start. The Premier League leaders had looked disjointed but Mount finished off a fine move to give them the lead against the run of play.
It didn't take long for Watford to hit back. It was a fourth goal in five Premier League games from the in-form Emmanuel Dennis that brought them level and it sets us up nicely ahead of the second half.
Jamie Braidwood
1 December 2021 20:55
1638392100
Watford 1-1 Chelsea
49 mins: Ekong clatters into Mount with a robust challenge outside the box. The Watford defender is booked and Mount hobbles away after picking himself up.
Alonso's free kick is headed clear.
Jamie Braidwood
1 December 2021 20:55
1638391980
Watford 1-1 Chelsea
48 mins: CHANCE! Watford look rampant and they should be ahead before half-time! Dennis is again involved and the ball is slipped through to Sissoko, who beats the Chelsea line. He just has Mendy to beat from inside the area but he scuffs his shot as he looks to strike across goal, and it's a comfortable save. But what a chance!
Jamie Braidwood
1 December 2021 20:53
1638391888
Watford 1-1 Chelsea
47 mins: Watford earn a free kick on the right edge of the box, with Alonso booked for the foul. The hosts look to slide it across to Rose outside the 'D' but his shot is blocked.
We're into five minutes of time added on.
Jamie Braidwood
1 December 2021 20:51
1638391590
GOAL! Watford 1-1 Chelsea (DENNIS 43')
Watford are back in it, and it's no less than what they deserve! Dennis continues his fine form as he beats Mendy from inside the box, after shifting the ball away from the challenge of Rudiger. The goal came after Loftus-Cheek lost the ball in midfield, with Sissoko powering clear before sliding the ball through. Great goal, and we're level!
Jamie Braidwood
1 December 2021 20:46