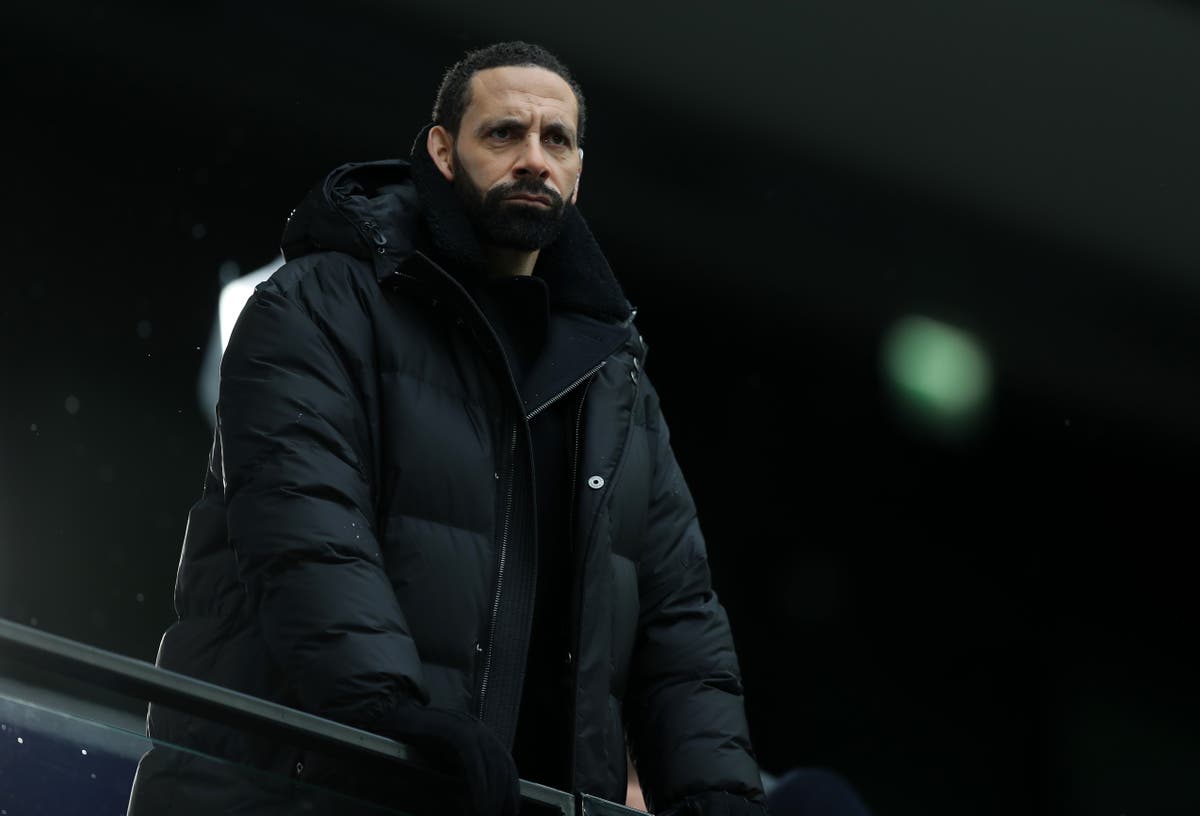 Former England international said he had been subjected to a monkey chant by a home supporter at Molineux
West Midlands Police have arrested a 31-year-old man for racially abusing Rio Ferdinand during the Premier League match between Wolves and Manchester United at Molineux on Sunday.
Former United and England defender Ferdinand was at the stadium working as a pundit for BT Sport and tweeted during the match that a Wolves supporter had been thrown out of the ground for making a monkey chant towards him.
Police confirmed that the man had been arrested while Wolves apologised to Ferdinand and said they would issue a lifetime ban to the supporter.
"We are deeply sorry Rio," Wolves said in a statement.
"This person does not represent our club, our supporters or our values. We can confirm that this individual has been arrested by @WMPolice, who we will support to ensure that the strongest action is taken, including a lifetime ban from our club."
Ten thousand supporters had returned to Molineux after Covid-19 restrictions were eased for the final week of the Premier League season.
"The last couple weeks, it's been unreal to see fans back," Ferdinand said on Twitter during the match.
"However to the Wolves fan who has just been thrown out for doing a monkey chant at me, you need to be dismissed from football and educated. Come meet me and I will help you understand what it feels like to be racially abused."
He added: "It's disappointing, people have waited all these months to get back into a football stadium and then you come in with ignorance like that. Uncalled for, not needed, not warranted at all.
"But that's just a very small minority. The fans being here, the atmosphere was fantastic and that's one person that tries to destroy it for everyone else.
"It's somebody who has no awareness at all of his surroundings, the current climate of things, and someone lacking an education of what's right and wrong."