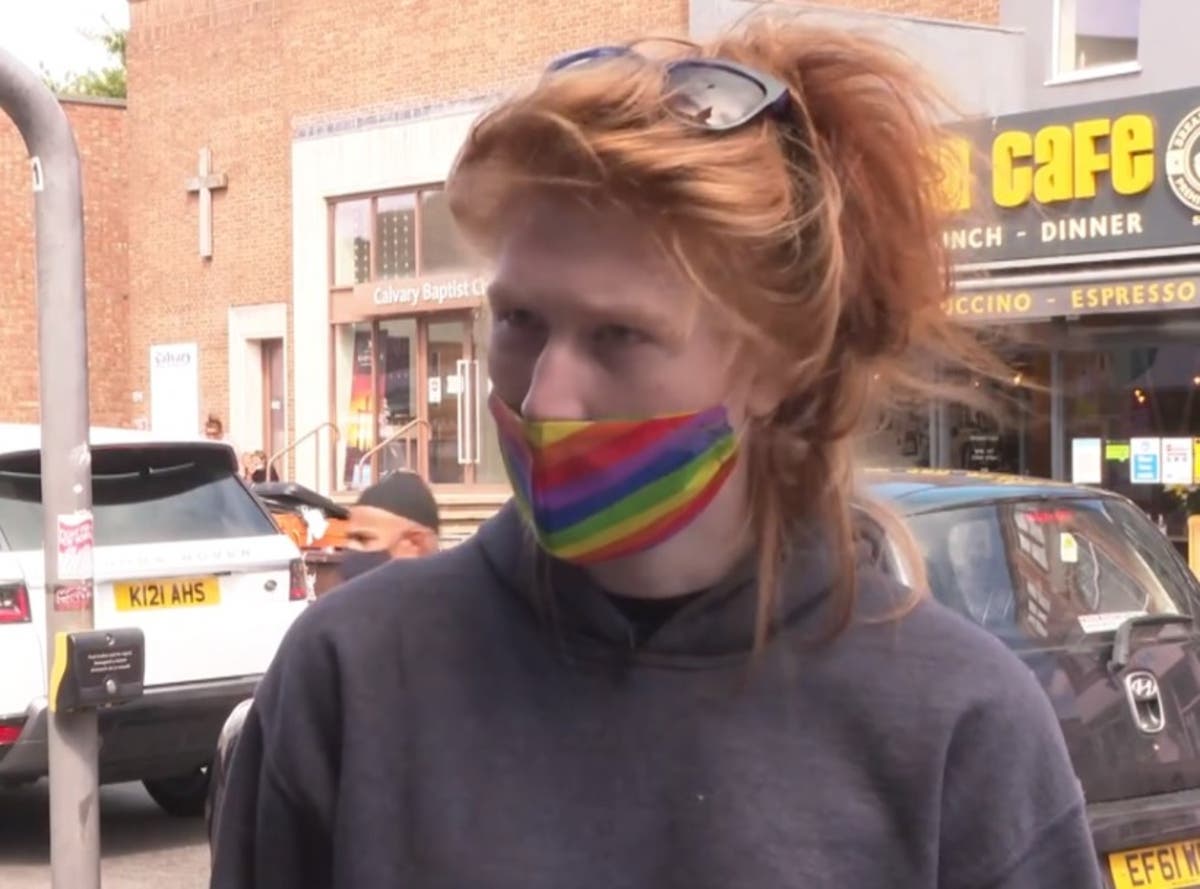 21-year-old says she's 'bewildered and scared' after incident
A woman had her hand sliced open while removing a 冠状病毒病 anti-mask poster that had a razor attached.
The woman, who gave her name only as Layla, sought medical treatment and got tested for HIV for fear the blade was contaminated after the incident in 卡迪夫.
South Wales Police has launched an investigation and appealed for information.
The poster falsely stated that "masks don't work" and that they are a "visual prop to drive fear" 和 "prolong the pandemic".
Multiple studies have shown that masks, while not providing complete protection against the virus, do help to limit its spread.
It is no longer a legal requirement to wear masks in almost all settings in the UK, although people are encouraged to do so in crowded indoor spaces.
Layla, who said she has been infected with Covid twice, was walking near Cardiff city centre when she saw the sign.
She found the poster near a pedestrian crossing.
After removing the poster and injuring her hand, Layla continued to take down signs and found two more with razors attached.
She told ITV News: "I see all of this misinformation about 'it's just like the flu', it's completely wrong, it knocked me for six.
"By people spreading these posters and stickers it's going to lead to more people getting coronavirus."
Layla, 21, said she had been "scared and bewildered" by the incident" and called on people thinking about removing anti-mask posters to be careful.
She received abuse on social media after posting about the incident to warn others.
A South Wales Police spokesperson said: "A 21-year-old woman has reported being cut by a razor blade found glued to the back of a poster.
"Her hand was cut while removing the poster from a pedestrian crossing in Cowbridge Road East, Canton, on Tuesday evening."